Here's a couple of fun things to do this holiday season.
Feel like reading a fun book?
For years, Chicagoan Vicki Quade has been telling stories as a journalist, playwright, theater producer, and performer. So it's not surprising she has a way of connecting with quirky characters during mundane, everyday occurrences.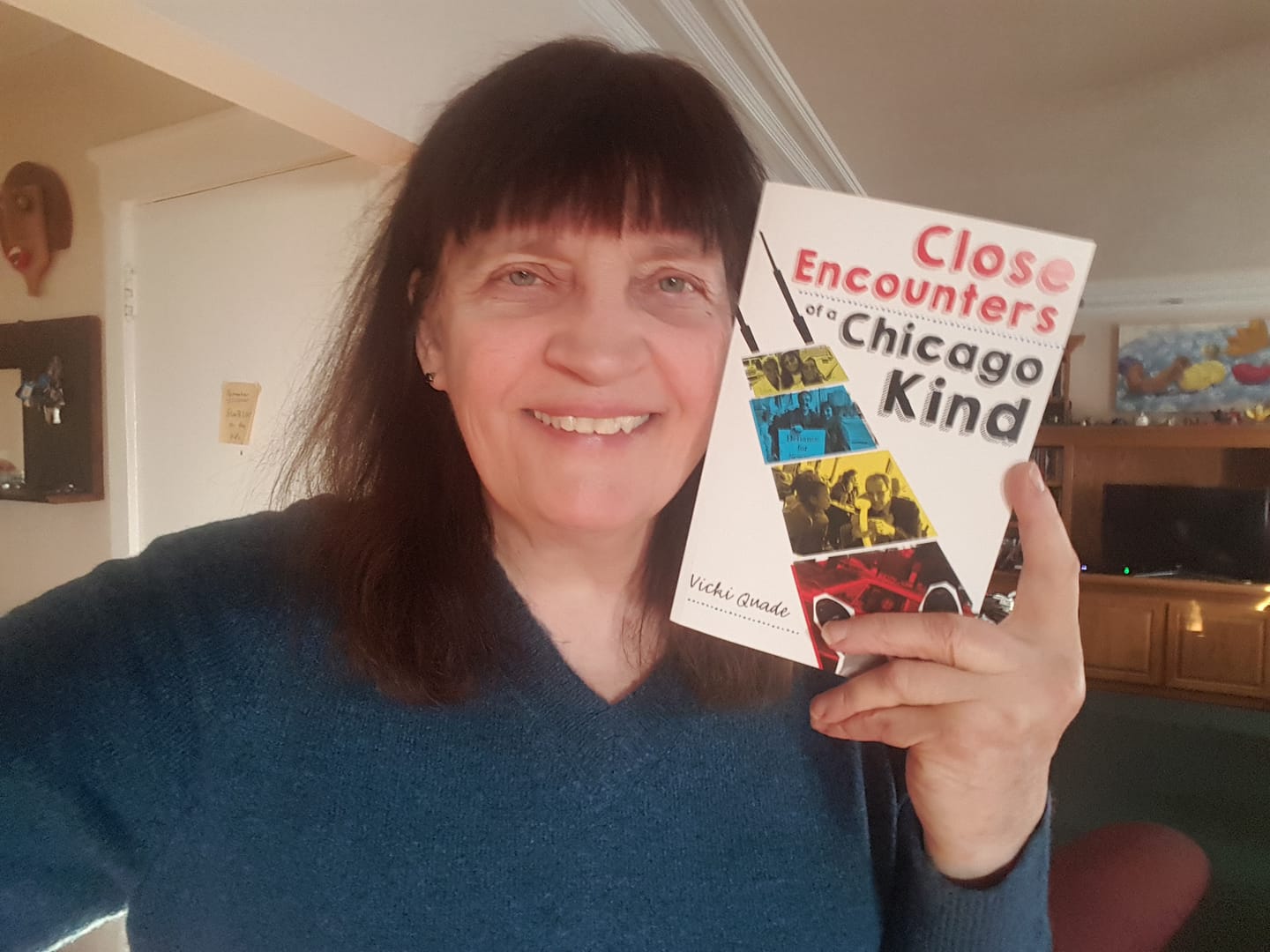 CLOSE ENCOUNTERS OF A CHICAGO KIND is a compilation of those stories, examining the lives that brush past her on city streets, in banks, at the grocery store or in restaurants. With a sharp wit and empathetic skill, Quade colorfully recreates brief scenarios that range from the comic to the bizarre to the dangerous – and all are unique to the spirit of the Windy City.
"Vicki Quade is a Chicago treasure with an abiding curiosity about the world around her, and sprinkled among these fly-on-the-wall stories are some valuable tips on things to see and experiences to have in our great city." — Will Clinger, Producer and Host of WILD TRAVELS, a TV show that airs nationally on PBS.
"Vicki Quade's new book reminds me of Martin Buber's quote which was always a favorite of mine: All real living is meeting. Anyone who loves or wants to know Chicago will enjoy Vicki's keen humor and vivid memories. They invite us to find new ways to live and laugh, especially during this pandemic isolation. Maybe it will encourage some to write their own memories of human encounters!"
— Sister Patricia Crowley, O.S.B., Benedictine Sisters of Chicago
Here's the link for CLOSE ENCOUNTERS OF A CHICAGO KIND:
Here's how it works:
Click the link to purchase your book.
Remember, this would make a great Christmas present!
That's it!
 CONSIDER STREAMING CHRISTMAS BINGO
CHRISTMAS BINGO will take you back to the bingo halls of your Catholic youth! Or, if you're not of the RC variety (that's Roman Catholic), you'll still love this smash-hit, streaming online for a limited time only.
AND it's a fun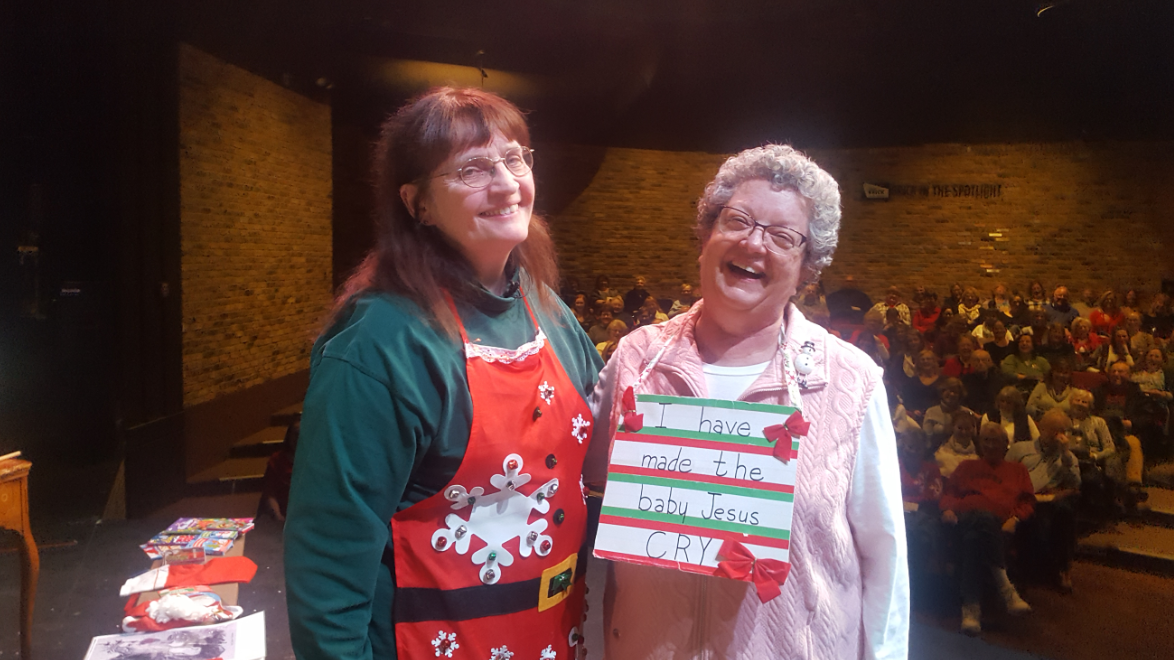 draiser for a really good cause. A portion of every ticket will be donated to the retirement fund for the Benedictine Sisters of Chicago.
Buy a ticket and watch at home!
HERE'S A REVIEW OF THIS STREAMING PRODUCTION:
"When you think of fundraising in Catholic churches, the first thing that comes to mind is bingo. But first, a confession: I enjoyed playing bingo as a child, but as an adult, not so much. People take the game much too seriously and covet the money and prizes. So what I liked most about "Christmas Bingo: It's a Ho-Ho-Holy Night" was that the bingo games were conducted in a lighthearted spirit, interspersed with stories about Santa Claus, songs about Christmas, and quizzes about religion."  –Julia Rath, Around the Town, Chicago
Here's the link for tickets to this fundraiser:
Here's how it works:
Click the link to purchase your ticket(s).
Select a date. Performances are on Wednesdays through Sundays, from Nov. 27 to Dec. 27.
You'll be given a link to the video on Vimeo and a password to open the file.
Here's a little clip of Christmas Bingo: 
https://www.youtube.com/watch?v=SpZOM_gXbQM
Have a wonderful holiday season! Stay safe!!