The Cast
PRODUCTION CAST AND CREW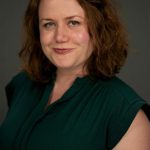 JENNA STEEGE is a founding member of STACKED: All-Female Musical Improv, which has toured comedy festivals internationally. Recent sta
ge credits include the Jeff-nominated How I Learned to Drive, The School for Lies (u/s) and Miracle on 34th Street: A Radio Play (The Artistic Home), Yippee Kiyay Merry Christmas: The Die Hard Musical (The Den), Broken Record: A Contemporary Musical (Stage 773), and TAPPED: A Treasonous Musical Comedy (Theatre Wit); and film credits Crossed and Logging Town. She is a graduate of the Second City Training Center's House Ensemble, Conservatory and Musical Improv programs, iO, the Annoyance, and The Artistic Home's Meisner program. She thanks her team at The Second City, her family, and her rockstar husband, Tilliski. Jenna is proudly represented by Promote Talent Chicago. For what it's worth, she went to public school.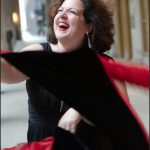 ROSE GUCCIONE is an opera singer, actress, educator, and entrepreneur.  Rose has sung extensively in the Chicagoland area, Europe, and South Africa.  Her acting credits include The Dinner Detective, Alegrías y lágrimas, Üfo!, The View UpStairs, Los cálices vacíos, Lydia, Living Large in a Mini Kind of Way, and several sketch comedy and improv shows with Salsation Theatre Company.  Rose is a faculty member in the Theatre Arts & Music Department of Dominican University in River Forest, Illinois, where she teaches music and arts entrepreneurship courses.  Her singing telegram company, OperaGram.com, has been featured in the Chicago Tribune, NBC5 Chicago, with John Landecker, and several other publications. You can find her at RoseGuccione.com.

LIZ CLOUD
 has been with
 Late Nite Catechism
 for years. She has also appeared in the comedy parody 
The Spew
 at the Comedy Shrine in Naperville. She received an After Dark Award and a Joseph Jefferson citation nomination for her performance of Charlotte Bronte in the one-woman show 
Bronte
 at The Free Associates. She is a founding member of The Free Associates where she performed in sixteen shows including 
Cast on a Hot Tin Roof 
(Chicago and New Orleans productions) and 
BS
. She has also performed in 
Flanagan's Wake
 and 
Mirandolina
, both at The Noble Fool Theater. Her face and hands have been featured in commercials for McDonalds, Budweiser, Parkay Margarine and many others. Liz has appeared in the independent films The Opera Lover and How U Like Me Now.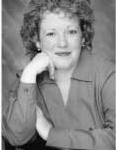 KATHLEEN PULS ANDRADE
 is a professional actor/voiceover/ improviser in Chicago. She appears regularly in habit at the Royal George Theatre in Chicago.  She is a member of SAG, AFTRA, and has several on-camera credits, plus numerous voiceovers for radio and television.  Her original solo comedy,
Journey to the Center of the Uterus: Adventures Infertility
, is a hilarious and poignant look at the conception industry.  She has performed with Apple Tree Theatre, Strawdog, Lifeline, Chicago and Minneapolis Improv Festivals, Chicago Comedy Company, Playground Improv Theatre, Hiatus in New York City, and with the Lyric Opera of Chicago.  She also created and produced the nationally reknowned Funny Women Fest 2000.  In addition to teaching at Second City in Chicago, she has taught improv workshops for many others.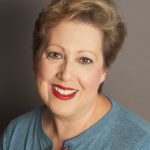 NANCY GRECO performs in the Nuns4Fun bingo series. She is an actress, soprano, and director. Nancy is vice-president of the Italian American Theatre of Chicago. She served as President of the Board of the Michael Teolis Singers, of which she was a founding member. Nancy's acting, singing and directing credits are many, among the more recent are Mother Athanasius in "Over the Tavern" at Theatre at the Center; "California Suite," "Rocket City, Alabam'" and "Talking With" at Skokie Theatre; Citadel Theatre, Lake Forest; Mercury Theatre, Chicago; "Anything Goes," and "Arsenic and Old Lace" at Metropolis Performing Arts Center: Illinois Theatre Center, Park Forest; Riverfront Theatre, Rockford. Nancy holds an M.A. in Speech and Performing Arts from NEIU.
Past Members of our Late Nite Catechism team!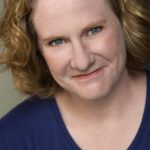 LISA BRAATZ spent years performing in many Nuns4Fun productions, including Late Nite Catechism, Put the Nuns in Charge!, Changing Habits: The Nun Monologues, Christmas Bingo, and others.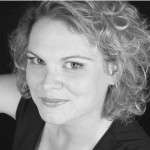 KRISTEN WILLIAMS
is a graduate from the Chicago College of the Performing Arts at Roosevelt University, with an MFA in Theatre and is a theatre professor and director at Kennedy King College. Since moving from Maine thirteen years ago she has both directed and acted with several companies in and around the Chicagoland area. Kristen is an ensemble member at Raven Theater, where she has been actively performing for the past seven years. At Raven, Kristen most recently played Detective Beck in BOY GETS GIRL, Katie in BANG THE DRUM SLOWLY, Grace in BUS STOP and Hannah Jelkes in NIGHT OF THE IGUANA. Kristen was the director, as well as a performer, in the long running Chicago production of Verbatim Verboten. Her most rewarding role to date has been Mumma to Mickey!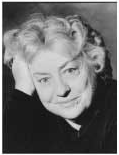 MARGARET KUSTERMANN
 brings her extensive Catholic education to Late Nite Catechism. She attended Catholic schools from grade school through college. Margaret has worked at Lyric Opera, Victory Gardens, Artistic Home, About Face, Live Bait, and Center Theater. She has appeared at Northern Stage in Vermont as Mag in 
Beauty Queen of Leenane 
and Madame Arcate in 
Blithe Spirit.
 She played Tina's mother in 
Tony n'Tina's Wedding
. Margaret was nominated for a Joseph Jefferson Citation for Lola in 
Come Back Little Sheba.
 She has worked in commercials, films and television. Other works include 
No Place Like Home
 at Steppenwolf Studio, 
Merry Jewish Christmas 
at Bailiwick, 
Apocalyptic Butterflies
 in Collaboraction, 
The Credeux Canvas
 at the Smash Theatre and 
Seven Moves 
at About Face Theatre.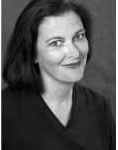 PAT MUSKER 
is also a founding member of The Noble Fool Theater Company. She has appeared as the goddess Freya, in the world premiere of 
Vikings! A Musical in Two Axe,
 and as Gina Oswald in the past four productions of Noble Fool's holiday parody, 
Roasting Chestnuts
. She is a co-creator and original cast member of the long-running
Flanagan's Wake
. She can sometimes be seen in in the guise of improvisational chanteuse Roxy Bellows, another solo performer who is about as far away from a nun as one can legally get!. In addition to being a professional educator, she is an improv instructor for The Second City Training Center.

MICHELLE RENEE THOMPSON grew up in Columbus, Ohio in a very Catholic community where two things were important: Mass and Ohio State Football. She has lived and performed in Chicago for many years, working with a variety of companies, including Chicago Actors Ensemble, Touchstone Theatre and Bailiwick Repertory. She is a founding member of Corn Productions, where she has performed in, directed, choreographed and written several plays. She also performs stand up comedy and has appeared in the independent film, "Never". Michelle has a BFA in Theatre with a Dance Minor, from Otterbein College in Westerville, Ohio. She has also studied at The Second City Conservatory, in Chicago. She would like to thank her family for their constant love and support!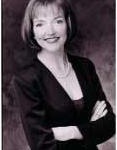 MARY ZENTMYER travelled all over the USA, performing in the Chicago phenomenon, Late Nite Catechism. Mary first appeared as Sister at the Ivanhoe Theatre in Chicago and made her Off-Broadway debut at the Theatre at St. Luke's in New York City. She then was on the national tour of Late Nite Catechism and has appeared in numerous productions throughout the country. Mary was born and raised (Catholic) on the Northwest Side of Chicago, and was taught by the School Sisters of St. Francis at Alvernia H.S. She also received her B.A. in Speech & Performing Arts from Northeastern IL University. Old habits are hard to break: Mary portrayed Sister Berthe in The Sound of Music and Sister Catherine in Do Patent Leather Shoes Really Reflect Up? (while it was in its formative Reader's Theatre stage, still being written by John Powers at Northeastern). She has performed at such Chicago theatres as the Candlelight-Forum Dinner Playhouse, Pheasant Run Dinner Theatre, the Sabre Room, Victory Gardens Theatre, Bailiwick, The Theatre Building and the Chicago Dramatists Workshop. Some of her favorite roles include: Blanche, in A Streetcar Named Desire, Eleanor of Acquitane in A Lion in Winter; the Defenseless Creature in Neil Simon's The Good Doctor, and Daisy Werthan in Driving Miss Daisy.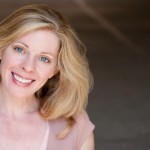 TRICIA BART is an award-winning actress recently transplanted to the Midwest from New Jersey. Tricia's recent credits include: One Way Ticket to Hell (New York Musical Theatre Festival, Don't Tell Mama, and 12 Miles West); The Guys, Bright Ideas, Four Dogs and a Bone, and Inside Out (12 Miles West); Immortal Interlude and The Giant Princess (NJRep); Melancholy Play (Dreamcatcher Rep); Kindertransport (Women's Theater Company);Present Laughter (Surflight); On Golden Pond (The Bickford Theatre); ten seasons with the internationally-acclaimed Pushcart Players with whom she toured the country and Eastern Europe, and a very special performance for Western Catholic Union as Mrs. Mary Margaret O'Brien. Tricia is a graduate of the William Esper Studio in Manhattan and a classically trained singer with a Bachelor's Degree in voice and Music Education from Temple University. She is also a Certified Clinical Aromatherapist offering services and classes and makes her home on the mighty Mississippi in Quincy, IL with her very talented husband Lenny, two cats, a dog, and her dear mom, Carol.
STEVE HICKSON (CHANGING HABITS) has been an Ensemble Member at A Reasonable Facsimile Theatre Company (ARFTCo). Steve appeared as Scrooge in their Chicago Premiere production of Christopher Durang's "Mrs. Bob Cratchit's Wild Christmas Binge". He has also appeared in all three iterations of ARFTCo.'s Annual Holiday New Works Festivals (2007, 2008 & 2009) & regularly appears in ARFTCo's "TV Reruns". Other credits include "Storefront Theatre Musical" (Corn Productions), "Hardboiled: Detective Stories by Raymond Chandler and Dashiell Hammett" (Azusa Productions), "Psycho Beach Party" (Easy Street Players), the Chicago premiere of "Zombies From The Beyond" (Backstage Theatre Company), "Sordid Lives" (Easy Street), "Band Geeks: A Halftime Musical" (Single Box Turn Productions), "The Skin Of Our Teeth" (Backstage), "Psycho Beach Party", "Death Comes To Us All, Mary Agnes" and "Medea" (all with A Reasonable Facsimile Theatre Company), "Twilight Gallery", "How 'What Ever Happened To Baby Jane?' Happened", "POSEIDON! An Upside Down Musical", "Rudolph, The Red Hosed Reindeer", "Plan 9 From Outer Space", "Female Trouble", "SuperPussyVixens, Go Faster, Kill!", "SCARRIE!", "Valley of the Dolls" (which he also co-directed) and "The Birds". Directing credits include "Joan Crawford Goes To Hell" and "Touched By Jayne Mansfield" (where he also played the nefarious Pope John Paul George). Steve is also an Artistic Associate with GayCo Productions.
Behind the Scenes!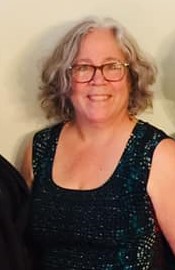 DIRECTOR CECILIE D. KEENAN is a freelance director and producer who has been active in the Chicago Theater Community for over 20 years. Cecilie directed Another Part of the House for Teatro Vista, The Intelligent Design of Jenny Chow for Collaboraction and Living Out for Teatro Vista/ ATC . She has been a frequent director at ATC where she was a company member some years ago and directed Toys in the Attic and Bus Stop. Cecilie also directs in Minneapolis for Theater Mu where she directed 99 Histories and Falling Flowers.  Other recent work includes adapting the novel The Messenger by Mayra Montero for Teatro Vista presented at the International Latino Festival at the Goodman Theater. Cecilie has worked on staff with many theaters in Chicago including Producing Director at Chicago's Apple Tree Theater where she directed Anna Christie, The Birthday Party and Private Eyes and as Assistant Artistic Director for Northlight Theater. At Bailiwick she served as Artistic Director and she started the Director's Festival, 11 Minutes Max, and with David Zak, the Deaf Artists Program. Her directing work at Bailiwick includes: Our Town (a deaf/hearing/movement version), Nagasaki Dust, Shanghai Gesture, Dark of the Moon and Prometheus Bound/UnBound. In the past Cecilie has received many awards for directing and ensemble work as well as a TCG Observership to Mexico and several NEA & Foundation Grants to develop or produce new plays. Cecilie is a frequent teacher at area acting centers including Victory Gardens, Actor's Center, and Center Theater and others and even happily portrayed Sister in Late Nite Catechism in 1997.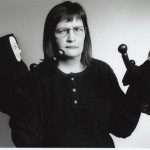 VICKI QUADE
has written, produced, and appeared in a lot of theater in Chicago, including comedies, bluegrass musicals, improv, and magic. She is best known for co-creating the one-woman show,
Late Nite Catechism
, which opened in 1993 in Chicago and holds the record for the longest running religious comedy in the city's history. She also created four other religious comedies:
Put the Nuns in Charge!
, 
Sunday School Cinema
,
Saints & Sinners
, and her holiday show,
Mother Superior's Ho-Ho-Holy Night
. In 2011, she created a new line of bingo comedies, starting with the hit
Bible Bingo
, and originated the role of Mrs. Mary Margaret O'Brien, the head of the archdiocese bingo fundraising department, a no-nonsense church worker! She performs Bible Bingo throughout the year at the Royal George Theatre in Chicago, and also Holy Ghost Bingo: God, Goblins, & Games for Halloween, and Christmas Bingo at the Royal George during the holiday season. She also travels to do her shows on tour at other theaters around the country, and at schools and churches in the U.S. and overseas.
She worked with WGN radio guys Jerry Agar, Tim Slagle, Dobie Maxwell, and Ken Sevara to create a talk radio parody called You're On the Air. Some of her other plays include Room for Advancement, Mr. Nanny, and Here Come the Famous Brothers. She also has produced the mentalist Christopher Carter (2002-05), the musical Forever Plaid (2003), the improv comedy Cast on a Hot Tin Roof (2004), and the political spoken word piece Verbatim Verboten (Chicago and off-off-Broadway).
As a performer, she appeared in Portraits: Stories of Hope and Survival as part of the Chicago Foundation for Women's anti-violence campaign: What Will It Take? She also appeared in the All the Women You Want comedy festival at Los Manos Gallery, in Chicago, delivered political rants in Verbatim Verboten at the Royal George, and appeared in a benefit performance of Vagina Monologues at the Apollo Theater. In habit as a nun she did a guest appearance in Scarrie, the Musical, at the Theatre Building in Chicago, and also chased WGN's Dean Richards on stage as part of the Dance for Life fundraiser at the Harris Theatre in Chicago's Millenium Park. She appears frequently in the TV-ReRun series with A Reasonable Fascimile Theater Company (ARFTCO).
Vicki grew up in the southwest suburbs of Chicago and started her career in journalism, working for daily newspapers, national magazines, and writing for just about every publication in Chicago. She also spent 10 years as a correspondent for Newsweek. In 1999, she contributed to the Chicago Sun-Times millennium book, 20th Century Chicago: 100 Years, 100 Voices. She also wrote the biography, I Remember Bob Collins, about the WGN-Radio legend who was killed in a plane crash in February 2000. During the pandemic, she finished her book, Close Encounters of a Chicago Kind, which was published in 2020 by Eckhartz Press. Vicki has three children, Michael, David, and Catherine, who keep her sane.