PRESENTS…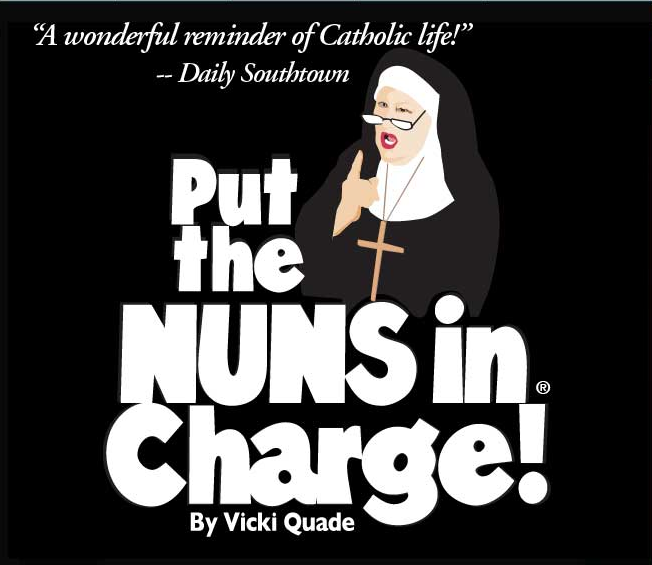 The hilarious show that makes you laugh so hard, it ought to be a sin! See one of our favorite nuns give her own take on skirt lengths, cell phones, and a host of other modern problems!
Returning for six weeks only to the Royal George Theatre in June 2017. For tickets or more information, call the Royal George Theatre box office at 312-988-9000.
Available in the Chicagoland area for fundraisers, theater productions, and corporate entertainment.
"The writer of the nationally-acclaimed hit comedy Late Nite Catechism brings us Put the Nuns in Charge! The Seven Deadly Sins have never been this funny." –TheaterinChicago.com