Christmas Bingo is reopening for the 2021 holiday season
to celebrate its 10th anniversary!
Six weeks only, starting November 26 through January 2, 2022
Tickets are already on sale!
 at the Greenhouse Theater Center, 2257 N. Lincoln Ave., Chicago,
here's the schedule:
Show times are:
8 p.m. Fridays
8 p.m. Saturdays
2 p.m. Sundays
Call the box office at 773-404-7336 or go online at:
 MEANWHILE: Here's a great Christmas present idea!
For years, Chicagoan Vicki Quade has been telling stories as a journalist, playwright, theater producer, and performer. So it's not surprising she has a way of connecting with quirky characters during mundane, everyday occurrences.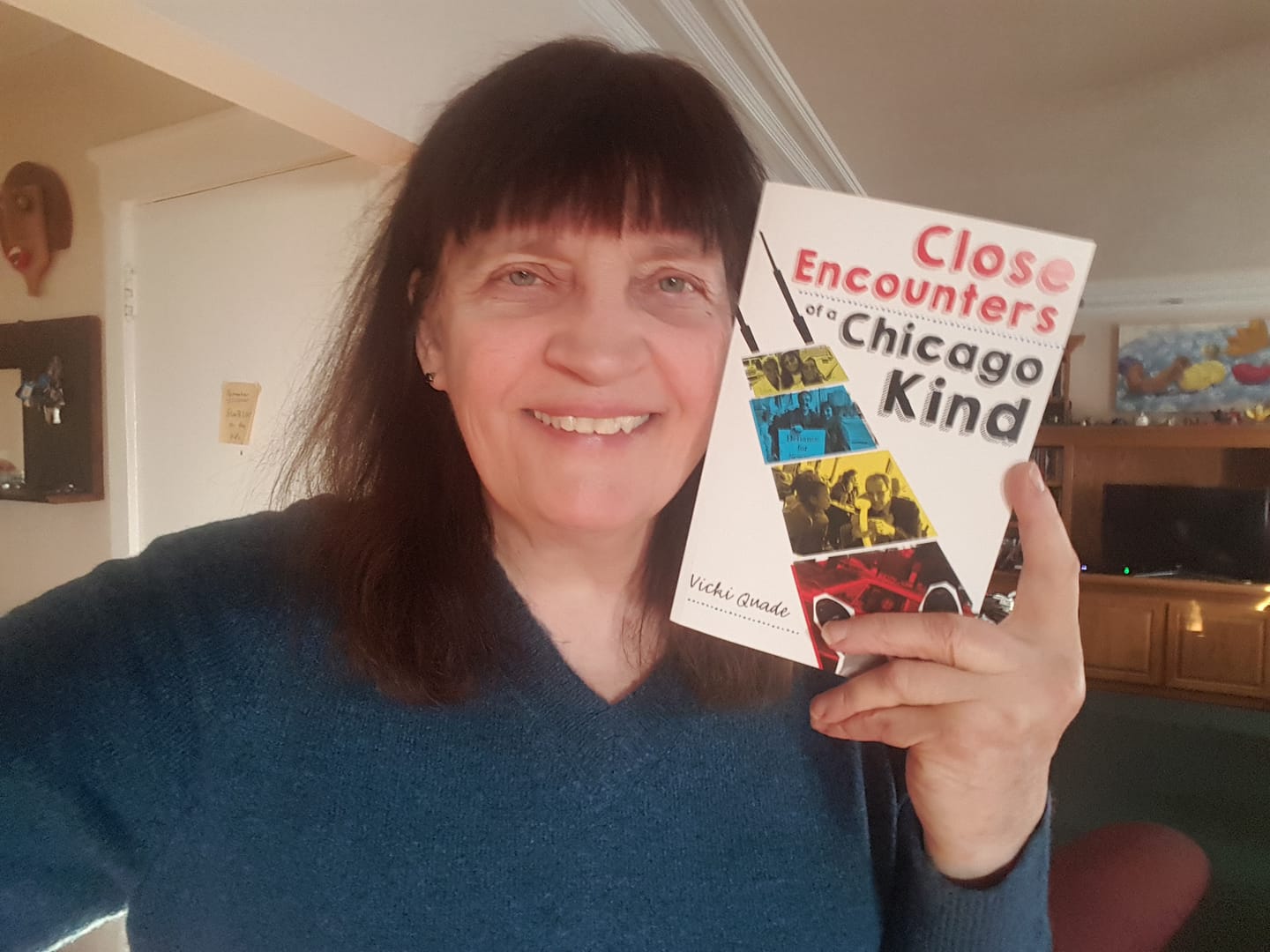 CLOSE ENCOUNTERS OF A CHICAGO KIND is a compilation of those stories, examining the lives that brush past her on city streets, in banks, at the grocery store or in restaurants. With a sharp wit and empathetic skill, Quade colorfully recreates brief scenarios that range from the comic to the bizarre to the dangerous – and all are unique to the spirit of the Windy City.
"Vicki Quade is a Chicago treasure with an abiding curiosity about the world around her, and sprinkled among these fly-on-the-wall stories are some valuable tips on things to see and experiences to have in our great city." — Will Clinger, Producer and Host of WILD TRAVELS, a TV show that airs nationally on PBS.
"Anyone who loves or wants to know Chicago will enjoy Vicki's keen humor and vivid memories. They invite us to find new ways to live and laugh, especially during this pandemic isolation. Maybe it will encourage some to write their own memories of human encounters!"
— Sister Patricia Crowley, O.S.B., Benedictine Sisters of Chicago
Here's the link for CLOSE ENCOUNTERS OF A CHICAGO KIND: